Unbelievably, years later, Rocks Galore is back from the dead, complete in its original entirety! Here it is - my first, and most popular, web site.
Spring has finally arrived here in California (of course, it's not that the winters are severe). The winter storms are finally over, and now everything in my backyard is beginning to come into bloom. But the reason I really love this time of year is that the weather is now nice enough to go looking for interesting rocks and fossils that the winter storms have uncovered.
Last webpage update January 1999, now with -=21=- detailed rock pictures, along with updated information. I now have a new service that will allow you to add a rock-related link to my site with a new CGI script. I am also in the process of converting my e-mail forms over to a secure CGI script.

This site currently features pictures and information about the rocks in my rock collection, along with a very short bio and, of course, Jonathan's good old Top 5 Rocks list. I first created this page in a webpage creation class when I was in 6th grade. It was created under Netscape 1.1, and it is constantly being updated. if you would like to tell me how to make it better, use my new e-mail form. Yes, this is still going on, and any and all ideas would be appreciated. I'm not going to make this mandatory, but I don't get very much e-mail, and I would appreciate your comments.

Sample of a rock image: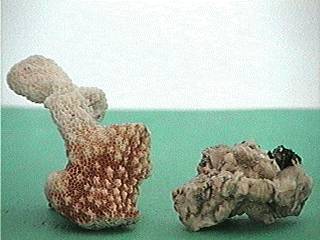 Since all webpages seem to have sponsors, for one reason or another, I decided to make some of my own. However, these are not here to make money, but to endorse things that I like:
Right now, my featured "sponsor" site is still the Smisthsonian Gem and Mineral Collection website. If you like really cool looking rocks and gems, then this is the place to go! Of course, since you're here, you might as well look at a few of mine as well...

---

Textual links for browsers without imagemaps:

Pictures/Info
Jonathan's top 5 rocks list
E-mail Forms
About Me

You are visitor number


LE FastCounter

---
Here are the awards my site has won so far - I'm in the process of making a separate awards page



Top 5% Of The Web Award


Markings Bronze Award
Galactic Galaxy Kid-Safe Search Engine

All text and images are ©1997 David Kibrick. Webpage Update